Thought i would make a project topic up so i can keep all my fiddling under one topic
So the Rsv as i bought it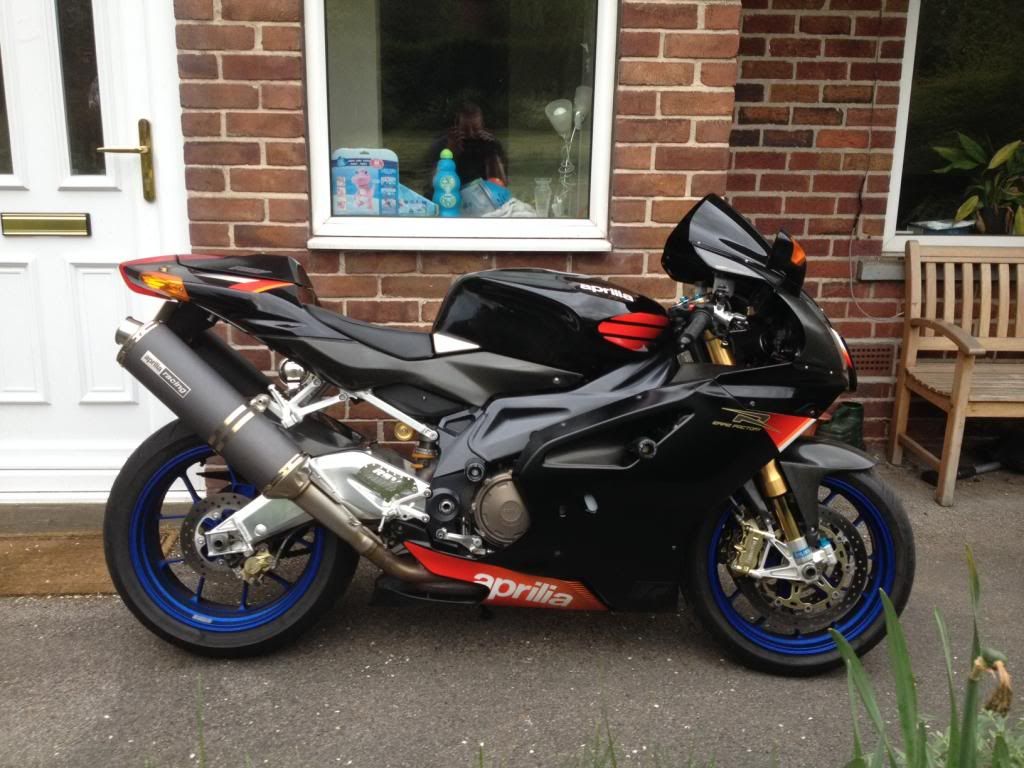 One of the first niggles i have had with the bike is the side stand the original is dreadful, feels like the bike will topple over at any moment even on the flat. So a bit of research turns out a blackbird side stand fits I got one for £11 fitted fine but you do have to drill a hole in it for the side stand switch to work.
The throttle cables were slack and needed replacing. Priced them up and they were £40 so started looking at quick action throttles. I had one on my track bike and really liked it. Then it dawned on me I still have one. So took it off the track bike shortened the cables as they were to long and fitted it. After going out for a good ride today it feels like a different bike with the qa throttle on. I have got to be a little careful in the damp as its deceiving how little turning the throttle takes to be wide open but it feels great.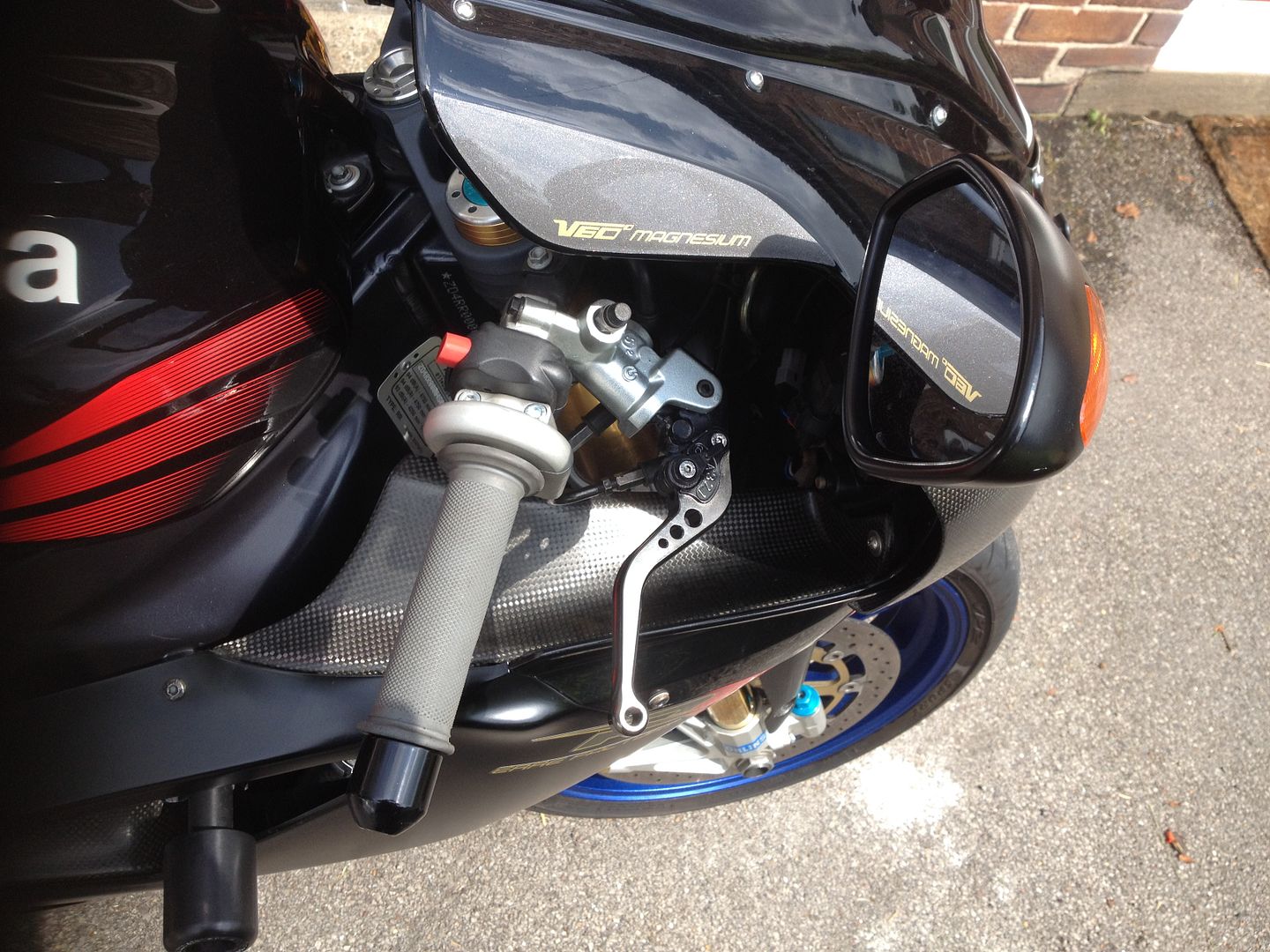 As some will know on the last ride out my bike started shutting off randomly towards the end of the day. So I'm in the process of trying to find out what is causing the problem. I had a trouble free ride today until on the last road home. I could feel the bike stuttering not a total shut down it stuttered then carried on it did this a couple of times and then 2 minutes down the road felt like it was not pulling right through the rev range cleanly. The idea of going out today was not to have fun
but to use the petrol in the tank so there was not as much to get out as im going to see if there's any debris in the tank or filter.
Also tightened my chain up today as it was really slack , Found changing gear alot smother and no loud banging from the chain slapping all over the place .